Hello Brothers and Sisters, friends and colleagues, our employee union would like to tell you about Rich Gillette. He worked as project leader for over 2 years at the SF-Marin Food Bank where he welcomed thousands of volunteers and led projects to repackage fruits, vegetables, and grains to feed our community. During the pandemic, he took the risks entailed in showing up to work; he was loved by volunteers and led projects to repackage tons of food for those in need.
Some food bank staff find the timing of his firing deeply painful and most problematic because the organization is headed by all-white management and during this crisis POC staff have been terminated. Further, The SF-Marin Food Bank displays diverse people on its advertisements, delivery trucks, and banners all over SF and Marin County but that's not a REAL commitment to diversity, equity, and inclusion. Whether a termination is "justified" or not, how can the BIPOC staff at The SF-Marin Food Bank feel safe when it seems that POC staff are the ones being targeted for termination. It raises questions…
Injustice to one is an injustice to all, and for this reason, we want to support our brother Rich Gillette, our dear friend and colleague, to help with his health insurance, living, food, and housing costs during this pandemic and period of cultural reset, until he can safely find new employment.
Please if you can, donate here: https://www.gofundme.com/f/supporting-our-essential-worker-rich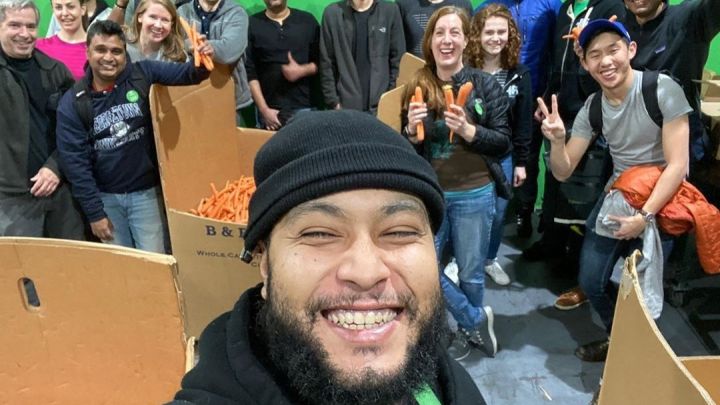 "I was fired by the food bank on Wednesday (6/3/20) the same week on Friday (6/5/20) that my entire neighborhood almost caught fire . I was one of two civilians digging up fire lines and evacuating people without fire gear. The Fire Chief and Fire Marshal both wanted to hire me but I declined because that job is for professionals who have been working at it for years. Besides that, I'll be receiving a letter from The Mayor about what happened along with her appreciation in the coming weeks. I enjoy helping people, seeing people happy, and bringing joy wherever I go…and the SF-Marin Food Bank took that from me – the one job I truly enjoyed and loved because I was in a position to help the same neighborhood I came from and they took that from me."

-Rich Gillette